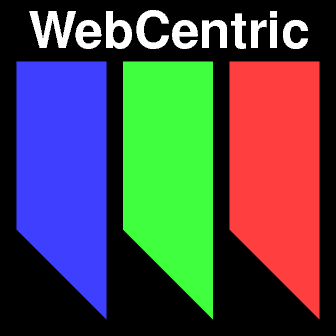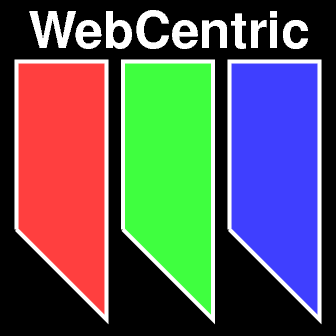 by
Chris F.A. Johnson
All the GIFs on this page were generated from one PostScript file, webcentric1.eps, which is viewable here as text. A GIF image is created from the file using ImageMagick's convert utility. The command I used for all of them, changing only the filename for the resulting GIF, is:
convert webcentric1.eps xxx.gif
This creates a GIF file 336 x 336 pixels. Different sizes can be generated using convert's -resize command, but better results are obtained by changing the scaling in the PostScript file. (It can be edited in any text editor.) For example, to cut the dimensions in half, change the BoundingBox comment at the top of the file to:
%%BoundingBox: 0 0 168 168
...and add a scale instruction on a line after %%EndProlog:
.5 dup scale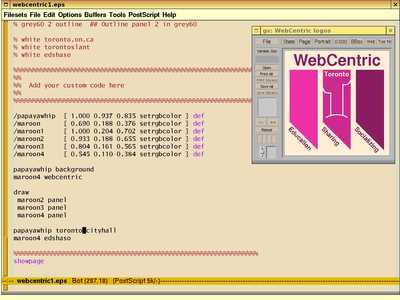 The webcentric1.eps file in an emacs text editor window. The file is rendered in a gv window that automatically updates the display when a change is saved.
Modifying the logo
The file is mostly a prolog which defines various values and procedures. The different logos displayed on this page were made by adding instructions after the end of the prolog. The examples below are all accompanied by the code necessary to create them.
I have put together a file of colours in PostScript format: rgb.ps, (here as text). Any lines can be copied from this file into webcentric1.eps, and the names used to replace the colours in the examples below.